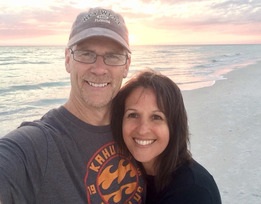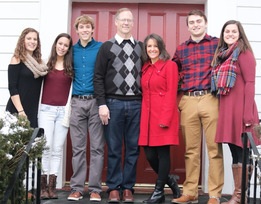 GREG WHITING, LEAD PASTOR
It is my privilege to serve as the lead pastor of people who love God and desire to see Him do a great work in our community and beyond. With some seasons of transition along the way, it has been a joy to be in pastoral ministry for over 20 years. There is nothing I would rather do than to invest in the lives of people; and to serve alongside of them for the glory of God. I am thankful for my times of learning and training at Baptist Bible College and Seminary (PA) and Dallas Theological Seminary. And I am thankful to God, who through these last 20 plus years, continued to work on my heart, has blessed and sustained me by His grace.
My God-given life vision is to help people take the next step in their spiritual journey. In doing so, personally, and in leading our church to do the same, we will be fulfilling the mission God has given all of us who follow Him. I am thrilled to share this life journey with Teresa, my wife and best friend. God has also blessed us, incredibly, with 5 amazing children (including 2 sets of twins): Alex; Isabella; Breanna; Caleb; and Gabrielle. As a family, we desire to honor God, as we live and serve Him here in Medina, Ohio.
Listen to Greg's daily podcast: Next Steps Podcast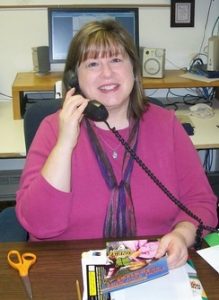 DEBBIE MASON, OFFICE ADMINISTRATOR
I've been at Weymouth for over 34 years, and have had the privilege of serving my church family for 25 of them as a part-time and then full-time secretary. What I love the most here is that God is deeply loved, the Bible is faithfully taught, the Good News of Jesus Christ is shared around the world through missions, and the precious people who attend here have great joy in serving the Lord and each other.
As a widow, I enjoy spending time with my daughter Heather, who lives in the Cleveland area; son Shawn and super grandson Aidan, who live in Florida; adopted-into-my-heart son and daughter Allan & Samie and darling grandson Freedom, from Uganda; and my extended family and friends, which includes everyone at the church. I'm truly blessed with the love and laughter they all bring into my life!