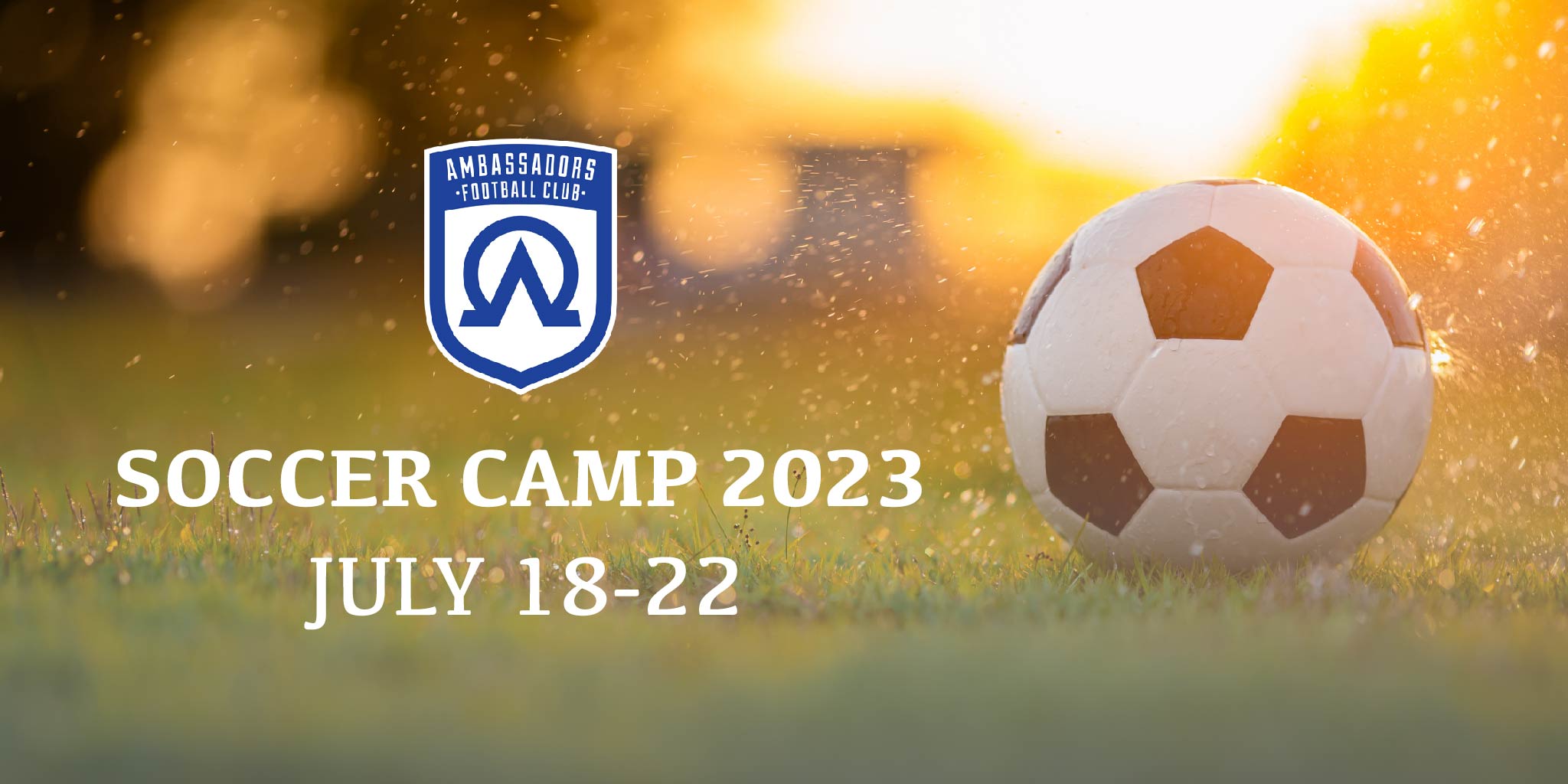 soccer camp 2023
Sign-Up Today!
Click here to register a camper online

Details
DATE: July 18-22, 2023 (Tuesday-Saturday)
TIME: 9am-3pm (Tues-Fri) | 9am-1pm (Sat)
LOCATION: Weymouth Community Church, 2756 Stony Hill Rd, Medina, OH, 44256
AGES: 6-14 year-olds
COST: $75 (scholarships available – see contact info below)
REGISTRATION: Register online through Ambassador's website here
Description
This summer we are partnering with an organization called Ambassadors Football to run a Soccer Camp for kids age 6-14. 
Ambassadors brings coaches in from all over the world to run camps like this where campers with all levels of soccer experience can be developed and mentored. The camp will include hours of soccer, individual and team competitions, and fun games. 
The Christian coaches will also lead Bible-based team talks and assemblies for the campers each day. 
At the end of the week each camper will receive a soccer-ball, t-shirt, prizes, certificate, workbook and more!
Come prepared to grow spiritually, make new friends, and become a better soccer player!

Contact
For more information or to discuss scholarships, you can contact Chris Durbin at (216) 334-4667 or cdurbin@weymouthchurch.com.
If you would like to serve in the camp by being a host family, assistant coach, nurse, photographer, or by helping with snacks and lunch, let us know at office@weymouthchurch.com.