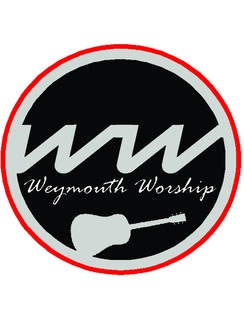 Do you have a heart for the Lord, a love for music, a vocal or instrumental talent, or a desire to help lead God's people in praising His awesome name? Then "Weymouth Worship" might be the perfect ministry for you to use your gifts!
We have a contemporary style, with a few modernized hymns mixed in. We sing everything from Chris Tomlin to Matt Redman, Hillsong to Passion, Kristian Stanfill to Matt Maher, Paul Baloche to Meredith Andrews.
Over the years, we've had acoustic and electric guitars, banjo, violin, flute, bass, drums, djembe, cajon,  ukulele, piano and keyboards, male and female vocalists, so whatever instrumental or vocal gift the Lord has blessed you with, we'd love to get you involved!