We are excited about what God is doing at Weymouth Community Church: 2756 Stony Hill Rd in Medina, Ohio! We have recently purchased the property you see in this picture, at 2756 Stony Hill Road in Medina. Although we are less than 3 miles away from our previous facility, God is moving us to a new community, and we can hardly wait. Currently, we are taking next steps to prepare for the grand opening of our new facility on September 9th of this year.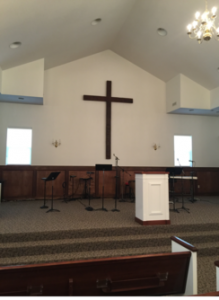 Some of these steps include: renovations, painting, repairs, work on décor, and many other things. 
We are getting ready for you! If you are looking for a church, where you can take your next steps in Christ, we invite you to come be our guest. We will start holding a worship service at the new location on July 1st. Check out the rest of this website for more information about our church and its ministries. 
Feel free to contact us:
phone (330.723.1750)
e-mail (office@weymouthchurch.com)
with any questions. 
Hope to see you soon!